Hey friends and future HashGuardians!

Once again, it's time to dig a little deeper into the HashGuardians universe and reveal some exciting details for both OG HashGuardians NFT holders as well as our newest community members. Even if you don't have an Early Adopter HashBox, make sure to read all the way to the end!

Since our last article covering all things HashCoins, we have had two successful HashCoin distributions and are rapidly approaching the release of our public Pre-Alpha gameplay experience. For those of you just joining us, the Pre-Alpha Experience is our first multiplayer, live-gameplay testing experience that will be publically playable for anyone interested in the HashGuardians universe.

As a development studio, we have been working diligently over the last nine months on everything from legal registrations to blockchain integration to art asset animations and more. Much of our work has been behind the scenes, so to speak, but rest assured that our team is growing and we are working daily to bring the HashGuardians universe to life as quickly as possible.

If you need to catch up on the utility of HashCoins, our in-game currency, you can find the full article here. Also, don't forget to log into your HashGuardians account and claim your monthly HashCoin distribution before the January wallet snapshot!
In today's post, we are going to look at two types of unique HashBoxes: the Early Adopter HashBox sent out as our very first community reward, and a new, functional NFT we are creating to commemorate our development progress thus far — the Pre-Alpha HashBox.
What's a HashBox again?
As a quick refresher, HashBoxes are the item/loot boxes in the HashGuardians universe. Some HashBoxes will be available for purchase, while others will be given out as community rewards. HashBoxes themselves, and the items contained within, are true on-chain NFTs and can be traded publically via NFT marketplaces.

HashBoxes will come in a variety of designs/themes and have various levels of rarity that will affect the items contained within. Example HashBox items may include HashCoin drops, weapons and shields, off-hand gadgets, clothing such as armor and helmets, and more. Additional information regarding HashBoxes can be found in the HashGuardians whitepaper.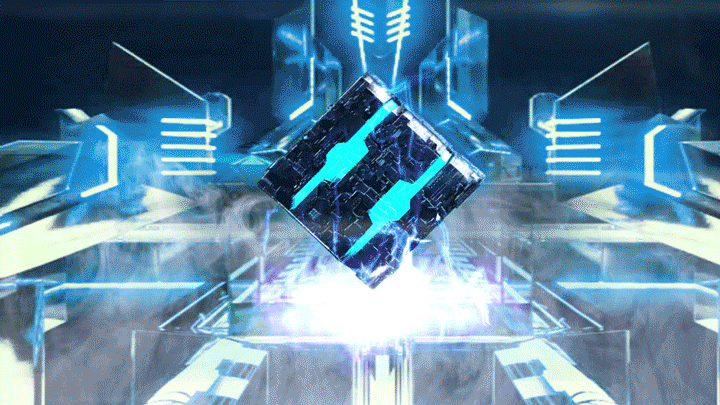 The Early Adopter HashBox
The Early Adopter HashBox was given out as a community reward to early supporters of the HashGuardians universe. Starting one month after the beginning of the HashGuardians NFT mint, owners were given a limited time to claim one Early Adopter HashBox for every ten HashGuardians owned.

In total, 157 Early Adopter HashBoxes were minted and distributed to the community. These are the only Early Adopter HashBoxes that will ever be minted.

But what's in the Box?!

Early Adopter HashBox items will be completely unique. They will be different from any other items in the HashGuardians universe and will be Rare, Epic, or Legendary rarity. Not only will these be among the scarcest items in the HashGuardians universe, we have decided to take things one step farther:

Early Adopter HashBoxes will only include combat related items (weapons or shields) from each of the eight HashGuardian species!!
Each Early Adopter HashBox will contain two combat items, randomly selected and minted as an on-chain NFTs. These will be usable in-game by any HashGuardians NFT character, and can also be independently bought or sold on the secondary markets.
Next to the original HashGuardians NFTs, these early adopter combat items will have the most value within the future HashGuardians game!

Please Note: Given the high market value of the Early Adopter HashBoxes, please remember that the items contained within will not reach full utility as in-game assets until later in the HashGuardians game development. Currently, items contained in any HashBox can only be so be sold or traded as NFTs once the HashBox is opened.
So what if I didn't get a chance to mint an Early Adopter HashBox?

Due to the extremely limited number of Early Adopter HashBoxes, we have decided to create a new HashBox that will be available to all community members!
We are just days away from the release of our Pre-Alpha Experience, and in celebration of this, we are going to have a special mint of Pre-Alpha HashBoxes.
Within the Pre-Alpha HashBoxes will be another set of unique item rewards, including everything from helmets and amour to weapons and HashCoin drops. While the Pre-Alpha HashBox items will not be quite as rare as the Early Adopter HashBoxes, rest assured that we truly value our community and want to give everyone the opportunity to have their own HashBox to open.
Speaking of opening HashBoxes…..
Given the high workload associated with the Pre-Alpha Experience as well as the upcoming holidays, we are scheduling the HashBox opening event to take place in the middle of Q1 2022. This will give us time for the Pre-Alpha HashBox mint as well as working out any bugs related to the Pre-Alpha testing.

When the HashBox reveal goes live, it will take place on our HashGuardians.io website. There will be a special window dedicated to HashBoxes, and this window will provide users with a unique Cardano wallet address to which they will send their HashBox NFT. This will trigger the "opening" of the HashBox and once the transaction is confirmed, the randomly selected items will be minted back into the wallet from which the HashBox NFT was sent.

At that point, the items will be true, on-chain NFTs and tradable on secondary markets. Once we reach the full release of the HashGuardians game, holding item NFTs in the wallet linked to the HashGuardians game account will enable those items to be used in-game.
We will release full details on the Pre-Alpha HashBox mint in the coming weeks. We are expecting the mint to take place in early Q1 2022, but the dates will become more defined as we get closer.

Until next time, HashGuardians community, take care and enjoy the holiday season!
Cheers!

— Team HashGuardians —

P.S. Can you hear those silver bells ringing in the distance? Silver is such a nice color! 😉